OUR FACILITY
Bioart Dental's head office and laboratory is located at Unit 1, 828 High St, Kew East. We are conveniently located in close proximity to public transport which proves beneficial for all patients who visit our premises for shade taking and/or try-in type services.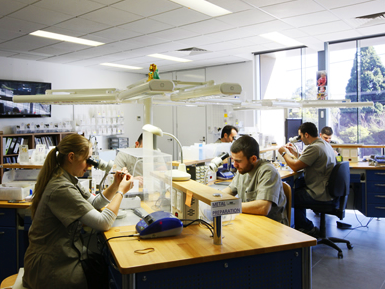 The laboratory is very new and comprises an innovative state of the art laboratory with a fully operational dental surgery. The recent relocation to Kew East, was instigated by the organisation being conscious of the growing demand in the dental industry. This move further accentuates that Bioart Dental is resolute in its vision to expand into other areas of service. The additional space and state of the art technology aids in facilitating growth into different areas and enables a more spacious working environment as employment is increased to service the magnifying demand.
The surgery suite is modern, spacious, clean and hygienic. The patient's comfort is paramount. This service is very beneficial in that it secures the consistency of colour matching, thereby ensuring a more superior product. Shade taking facilities are enhanced by a high grade digital camera which has the ability to produce professional quality digital images that Technicians can refer to whilst constructing the restoration.
Bioart Dental has a dedicated Implant Department, strongly navigated by one of the Directors, who works exclusively in that department. He imparts his wealth of knowledge to colleagues and associates and is a strong advocate for being at the forefront of new, innovative technology.
We have purchased an innovative machine which has resulted in the streamlining of many work processes. Its ability to accept intra-oral scan files results in seamless interfacing, this in turn, creates a flow on effect in some cost saving measures to you, the Clinician. More specifically, it could bear witness to even speedier turnaround times than those presently offered. Getting the work out quicker to you means you get to your work quicker.